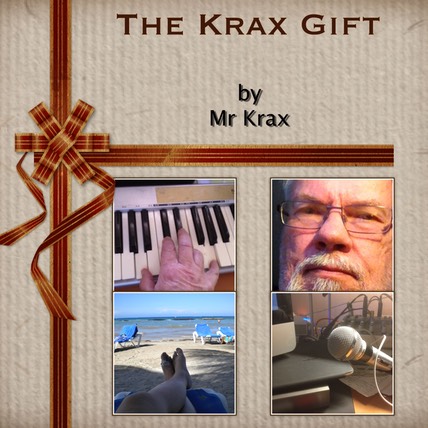 Life is what happens to us all. A great subject for songs - songs about life!
With a foundation of music from The Swinging 60s, spiced up with influences from various styles of music, Mr Krax gives you songs about life. This is music that pops and rocks with a funky blues twist! Learn more here.
From 2013 Mr Krax is available in the digital market. As of today there are 19 song collections in full length out there and more to come. There are also a couple of singles and EPs.
Visit the digital music provider of your choice and search for Mr Krax!
2015 the first song collection in Swedish language was released digitally. When singing in Swedish he calls himself Herr Krax.
Since Summer 2019 the creation of Opus X got on the way. This is a suite which was written mostly in 1974 comprising of three parts. Parts one and two are both just short of twenty minutes and the idea at the time was to have them fit onto a vinyl LP, which was the standard format then. The third part is an instrumental Prelude that is already recorded but not yet digitally released. Work is slowly progressing but expect this project to take a long time ….

*****
Follow Mr Krax on Spotify!



Latest news:
Undercover Krax is released. Fourteen songs to enjoy!
Follow Mr Krax on Bandcamp
*
Follow the series "Krax of the Week" where one more song gets a presentation every week.
*
The six song EP called "Krax Below" preceded.
*
Another dive into the vaults of Mr Krax gave us "Krax May Be", released in February. 
*
Released on December 18 2020 was "Lonesome Krax". A four song EP with no Christmas songs whatsoever!